Events on Lenzie Moss
Lenzie Sensational Safari: Messing About on the Moss!
Wednesday 12th February 1pm to 4pm
Calling all active 8-12 year olds! Pull on your wellies and explore the amazing raised bog of Lenzie Moss on this 3-hour adventure with the Ranger Service. Booking essential 0141 956 6100. Cost £10.
Conservation Volunteers
Much of the maintenance work on Lenzie Moss is carried out by volunteers, with the help of the Countryside Ranger Service. This takes place mainly during the winter months. Volunteers are needed to keep this important work going, and no previous experience is required. Why not drop in and see what's being done during one of the work days ?
Help from volunteers of all abilities is welcome. Details of dates will be published here when available, and on our Facebook site. Any questions, just give the Ranger Service a ring on 0141 956 6100 or email mugdockrangers@eastdunbarton.gov.uk
Walking and cycling
You can cycle to/from Kirkintilloch and around the Moss, using ED's Cycle Co-op route card, or walk around the Moss, using the Healthy Habits route card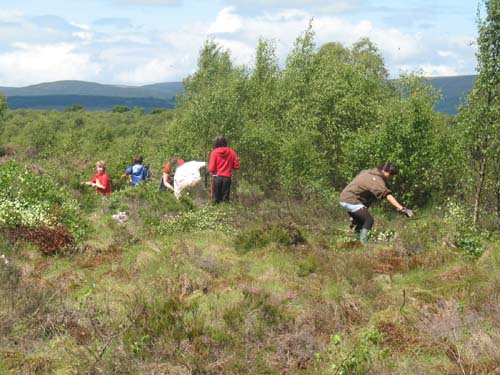 Removing invasive birch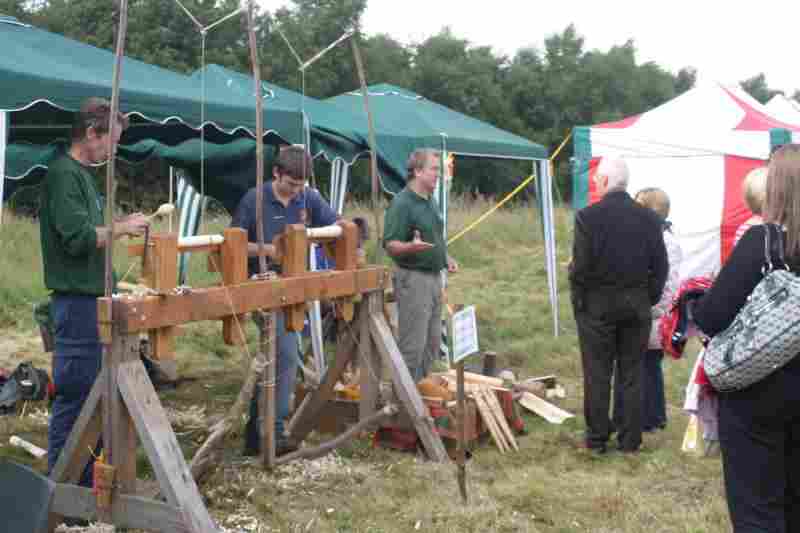 Open day wood-turning